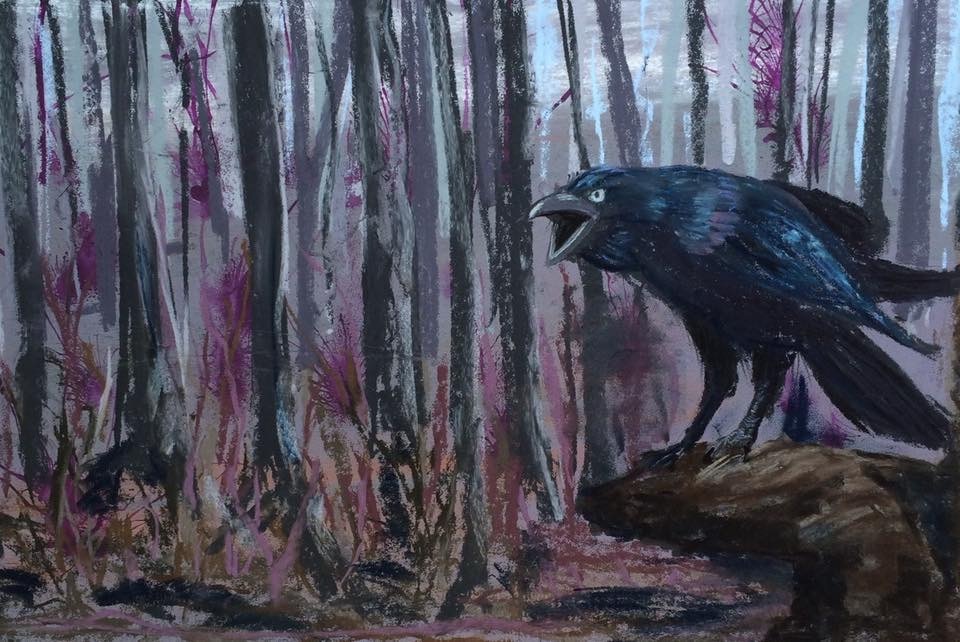 The Crow
Acrylic ink and soft pastel. Inspired by Klimt landscape painting. From a workshop led by Trevor Osborne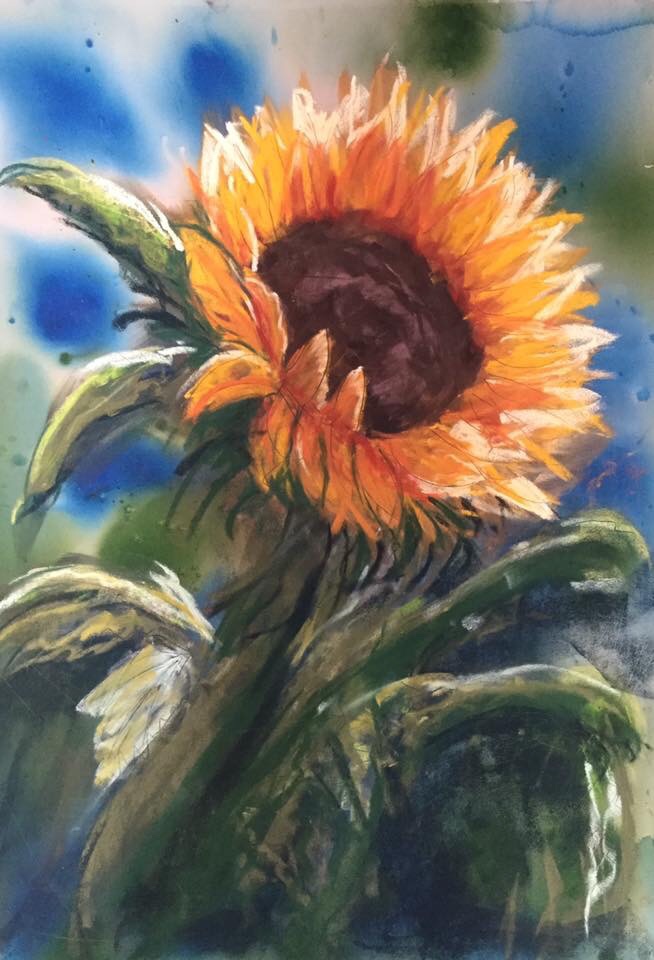 Sunflower
Acrylic Ink and soft pastel. From a workshop led by Trevor Osborne
Bunny
Acrylic ink and soft pastel. From a workshop led by Trevor Osborne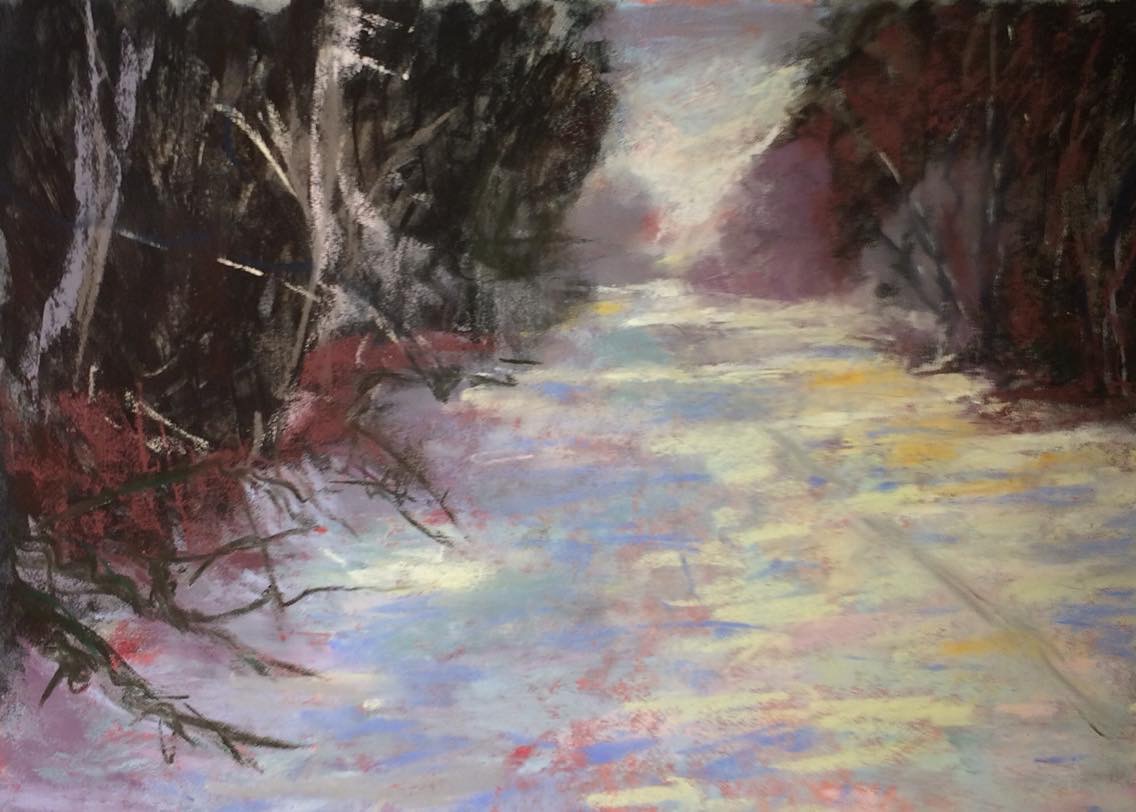 Snowy Lane
Soft pastel. An exercise in drawing snow without using white. From a workshop led by Trevor Osborne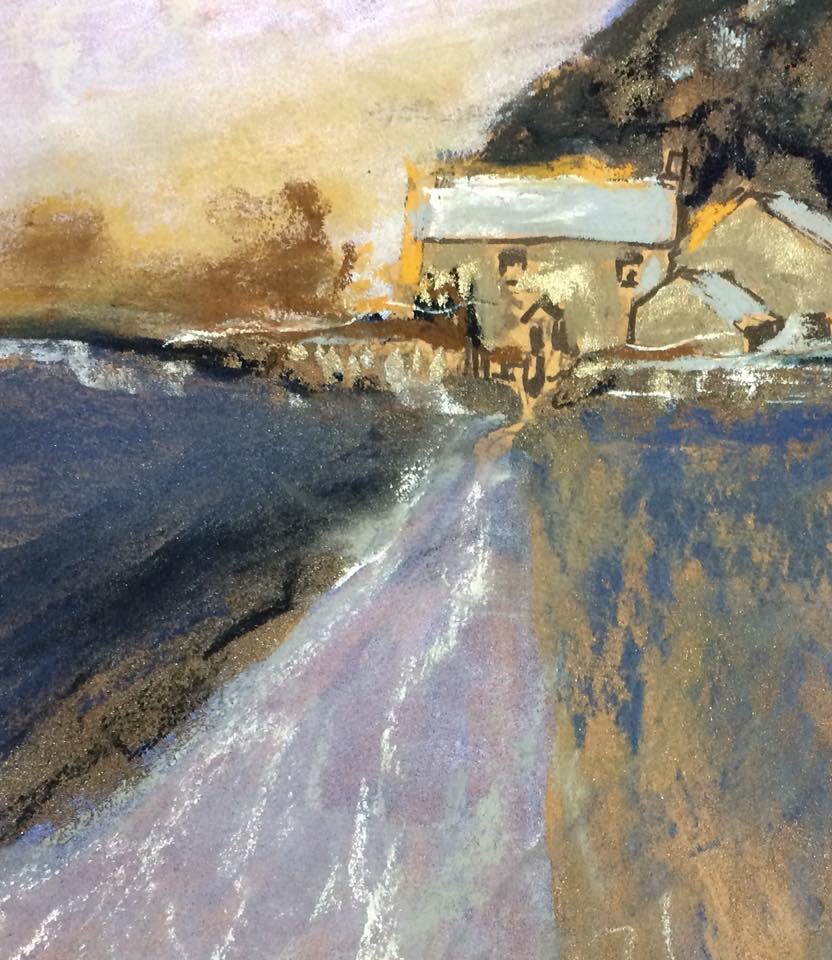 Farmhouse 2
Soft pastel on Mei Teintes Touche paper. From a workshop led by Trevor Osborne
Farmhouse
Soft pastel on Mei Teintes Touche paper. I grew up on the edge of the Peak District and this reminds me of winters there. From a workshop led by Trevor Osborne.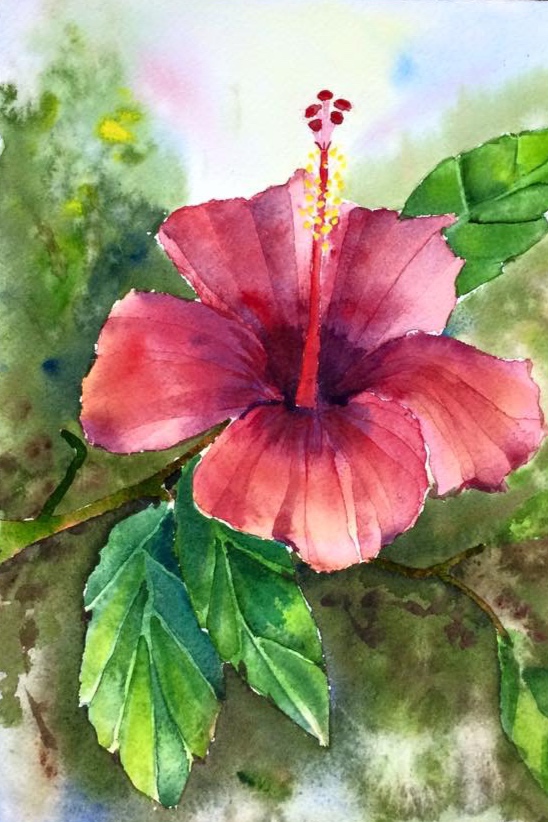 Tenerife Hibiscus
Watercolour painting on Loxley 300gsm paper.
Beauty and the Beast
The moment of true love's kiss (aww!). Acrylic painting commissioned as the design for a theatre poster and programme cover. In a private collection.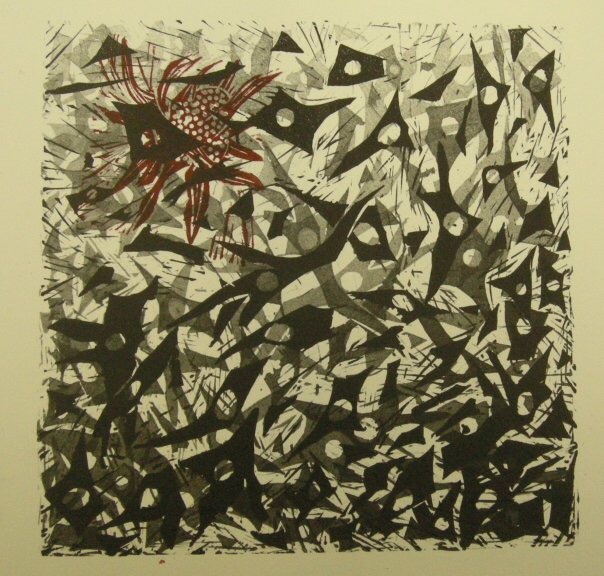 Cells
Lino cut print inspired by work at the microscope.
Drawings and more Figurative Works
A selection of more figurative work with drawings and paintings in different media. From acrylic ink and soft pastel drawings to watercolour and printing. No apologies for getting carried away with expressive mark making rather than precision drawing! Thanks to Trevor Osborne for getting an abstract expressionist to draw animals.
Click on the links below to see larger photographs and captions. All unframed.